The SUFA project was established by graduates of the Special Forces units of the IDF and the Israeli Security Services in partnership with business leaders from within the Israeli tourism and other industries. Our mission is to provide visitors to the Academy with an insider perspective on how Israel became a world leader in security and counter-terrorism training through fun and engaging hands-on experiences. Our programs are designed to impart a deeper appreciation for the range of practices employed by the Israeli security establishment by giving our visitors much more than a simple rifle-shooting experience.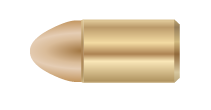 This short and engaging program will present Academy guests with a snapshot of the complex security picture in Israel today. The program begins with a fascinating discussion facilitated by leading experts from within the Israeli security establishment.​
The definitive military experience, SUFA Complete is SUFA's flagship program offering a truly unique army adventure that the whole family will love. We distill and concentrate the complete IDF experience into an exciting and authentic program specially designed for YOU.​
Join the top secret Mista'arvim (Israeli Jews who disguise themselves as Arabs in order to infiltrate Arab society) and go undercover behind enemy lines. Your mission: Reconnaissance and information gathering. Can you keep your cool and stay undercover?